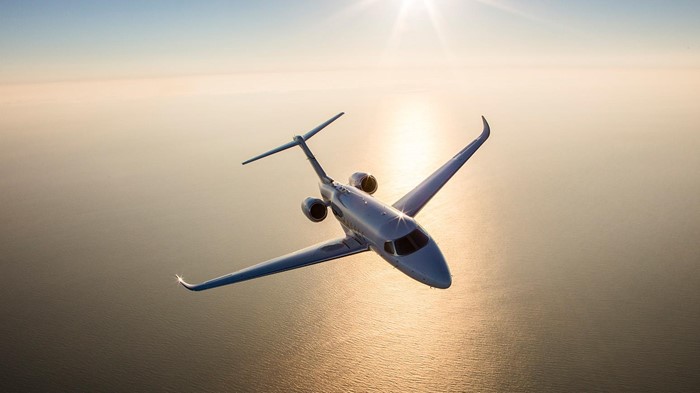 ---
Textron Aviation recently announced that it has delivered the first Cessna Citation Longitude business jet registered in Mexico and says the owner plans to use the super-midsize aircraft for business travel throughout the country and North America. The flagship of the Cessna Citation business jet lineup received certification from the Mexican Federal Civil Aviation Agency (AFAC) last year. The Federal Aviation Administration certified the Longitude in 2019. Textron rolled out the 100th Longitude production unit from its factory in May.
"The Citation Longitude's performance, efficiency, and unrivaled cabin experience make it the perfect aircraft for passengers and pilots alike, and we are pleased to deliver this for our customers in Mexico," says Lannie O'Bannion, Textron Aviation senior vice president of global sales and flight operations. "We're grateful for the owners and operators who continue to choose Citation business jets for their business and personal travel, and to the extraordinary Textron Aviation workforce that designs, builds, and maintains our legendary lineup of aircraft."
Leader Of The Class
Textron says the Longitude delivers greater range and payload and a higher cruise speed at a lower direct operating cost than any model in its class. Capable of seating up to 12 passengers, the jet has a range of 3,500 nautical miles (6,482 kilometers) with four passengers. Powered by Full Authority Digital Engine Control (FADEC)-equipped Honeywell HTF7700L turbofan engines, the aircraft has a full fuel payload of 1,600 pounds (726 kilograms), a maximum cruise speed of 483 KTAS (895 km/h), and a low cabin altitude of 4,950 feet (1,509 meters).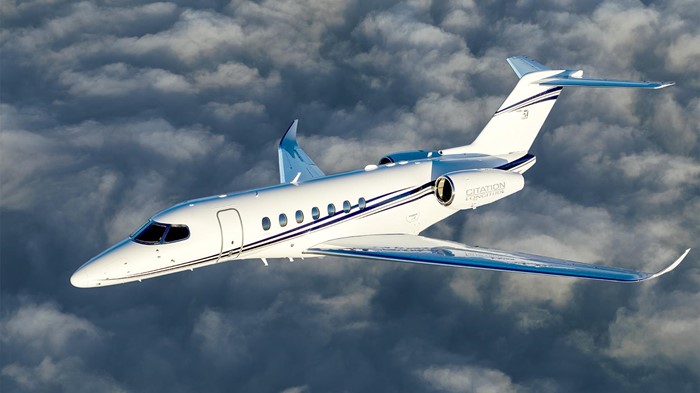 ---


Comfortable & Intelligent
The Longitude's performance is matched only by its luxurious cabin interior, which Textron says is the quietest in its market segment thanks to exclusive soundproofing techniques that result in an average ambient noise level of 67 decibels. The stand-up 6-ft (1.8-m) cabin provides class-leading legroom in the standard double-club configuration. Passengers will find fully berthable seats, a walk-in baggage compartment accessible during flights, and a wireless cabin management system that enables control of environment and entertainment options from a mobile device. Cabin configuration options include a jump seat, an aft couch, and a side-facing seat.
The Garmin G5000 flight deck at pilots' disposal offers touchscreen control of navigation and communication systems. Autopilot, autothrottles, and emergency descent mode technologies are built in, and options to add a head-up display and enhanced vision capability are available. Textron also includes a full-time diagnostic recording system and 3D Technical Publications that reduce maintenance downtime and operating costs.
Find Cessna Aircraft
 Controller.com provides for-sale listings for hundreds of new and used
Cessna airplanes
, including a big selection of
Cessna business jets
like the
Citation Latitude
.
Posted On: 7/13/2023 9:20:27 AM