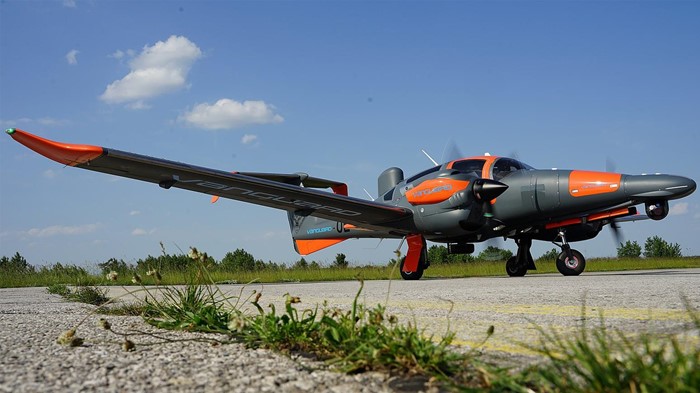 ---
Diamond Aircraft will showcase a new airborne environmental surveillance variant of its piston-twin DA62 MPP (Multipurpose Platform) special-mission aircraft at the 54th Edition of the Paris Air Show happening June 19th to the 25th at the Le Bourget Parc des Expositions. The appearance is the aircraft's first at an international air show. Designated the "DA62 MPP Vanguard," the plane is equipped with an artificial intelligence-driven wide-area, multi-domain mapping and intelligence, surveillance, and reconnaissance (WAMI) TK-8 sensor from Overwatch Imaging, as well as an electro-optical, infrared (EO/IR) TC300 camera from Trakka Systems.
The DA62 MPP Platform
Diamond expects to begin U.S. deliveries of the DA62 MPP this year. The Federal Aviation Administration-certified plane is part of Diamond's special-mission aircraft portfolio along with the twin-engine DA42 MPP. Diamond offers turnkey special-mission solutions based on both platforms for search and rescue, coastline and border patrol, disaster management and firefighting, commercial aerial survey, and other applications. In May, Diamond announced a summer demonstration tour for the DA62 MPP, with stops throughout North America that will run through early September.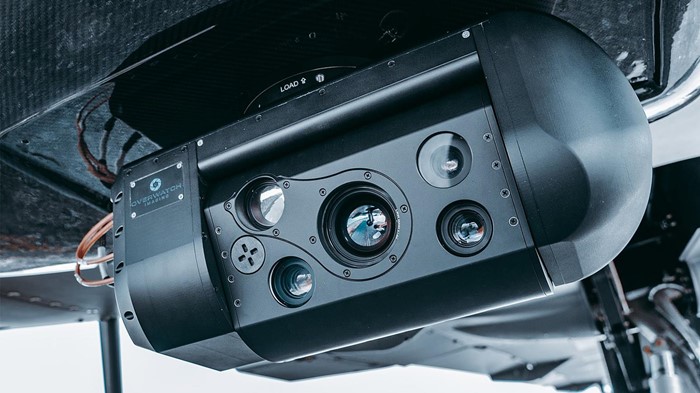 ---
The DA62 MPP features two 180-horsepower (134-kilowatt) Austro Engine AE 330 turbocharged 2-liter jet fuel engines with an electronic engine control unit (EECU) single-lever control system. Its Garmin G1000 NXi glass cockpit includes GFC700 autopilot. The aircraft's maximum range is 1,264 nautical miles (2,340 kilometers) flying at 50% power at 14,000 feet (4,267 meters) with an auxiliary fuel tank. Typical airborne operations time is 6 to 8 hours, and the maximum time is 11.7 hours.
The Vanguard
The Vanguard is well-suited for automated fire mapping, vegetation analyses, flood mapping, wildlife monitoring, oil spill mapping, 3D modeling, border security, and search and rescue missions. Thanks to the TK-8 sensor's five spectral bands, the plane can deliver near-real-time results about anomalies its spots and interprets to decisionmakers. This capability can prove beneficial in mitigating the impact of dangerous events like forest fires. Advanced software helps the plane carry out change detection and search-and-rescue missions, allowing it to function in a civil-protection capacity.
---
"We're honored to be selected by Diamond Aircraft to support the Vanguard configuration of the impressive DA62MPP," says Overwatch Imaging founder and CEO Greg Davis. "Overwatch Imaging has a proven track record supporting time-critical detection and monitoring roles for users who depend on accurate, timely, and automated airborne intelligence for missions that matter around the world. We're proud to continue that tradition in partnership with Diamond Aircraft and its customers."
Find Your Next Diamond Aircraft
Controller.com offers a big selection of new and used Diamond aircraft for sale, including DA62 and DA42 piston twins.
Source: Diamond Aircraft
Posted On: 6/7/2023 12:17:19 PM