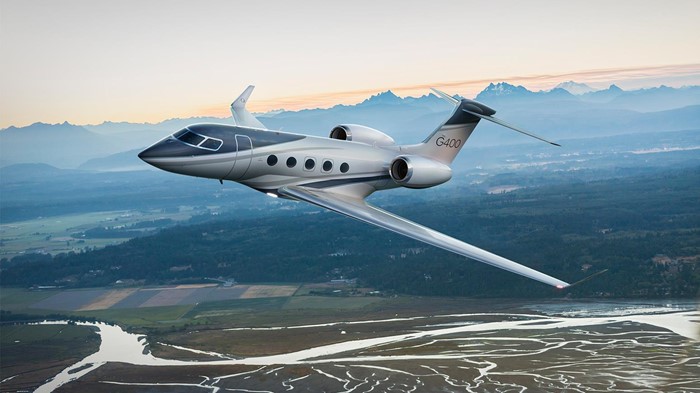 ---
If you're in the market for a business jet, you'll soon have an opportunity to feast your eyes on the interior of the upcoming large-cabin-class Gulfstream G400. Gulfstream has announced the G400 Experience Tour with stops throughout this spring and summer in Miami, Houston, Dallas, Denver, Seattle, Chicago, New York City, Pittsburgh, and Washington D.C. Later this year, the General Dynamics-owned brand plans to make the maiden flight of the G400 flight test program, which will comprise four flight-test aircraft, plus a production-test aircraft dedicated to cabin comfort and maturity.

"As we prepare to fly the G400, the latest next-generation aircraft in the Gulfstream fleet, we are giving customers the opportunity to experience its spacious interior firsthand," says Gulfstream President Mark Burns. "We developed the G400 based on direct feedback from our customers, who told us they wanted the cabin comfort and technology they know Gulfstream delivers in the range and speed category the G400 occupies. As such, the G400 marks the newest innovation in our fleet offering an aircraft for every mission, and we look forward to introducing the aircraft to our customers across the U.S. with this tour."
Step Inside The G400
Introduced in October 2021, the G400 is to enter service in 2025. The jet provides up to 2.5 living areas in a cabin that measures 6.2 feet (1.88 meters) high by 7.6 ft (2.31 m) wide by 36.4 ft (11.1 m) long. The cabin's volume is 1,441 cubic ft (40.8 cu m). Three interior floor plans are available with seating options for nine, 11, or 12 passengers.
The manufacturer's signature Gulfstream Cabin Experience, which includes 10 panoramic windows (which the aerospace firm says are the largest in the G400's class), will bathe passengers in plenty of natural lighting. Passengers can also expect "whisper-quiet" noise levels and fresh air replenished every two minutes via a plasma-ionizing clean air system. They'll also experience the lowest cabin altitude in the G400's class, Gulfstream says.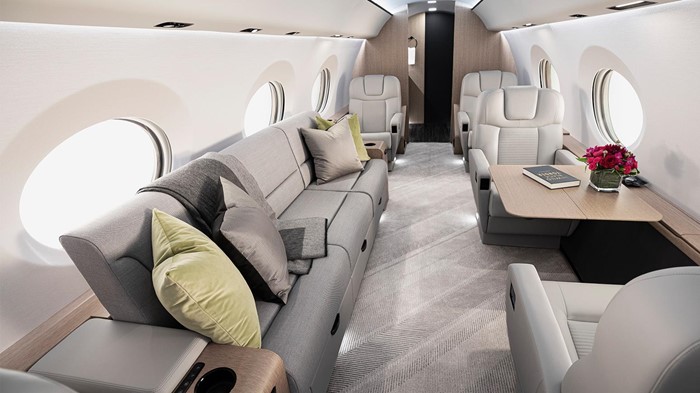 ---


The G400
The G400 flies farther faster than all competitors in its class but with reduced fuel consumption, carbon emissions, and noise due to its aerodynamic clean-wing design and twin Pratt & Whitney PW812GA engines, Gulfstream says. The jet has a maximum range of 4,200 nautical miles (7,778 kilometers) at a cruise speed of Mach 0.85, with a maximum speed of Mach 0.90, a maximum cruise speed of Mach 0.88, and a maximum cruise altitude of 51,000 ft (15,545 m).
The aircraft's award-winning Gulfstream Symmetry Flight Deck provides pilots with active control sidesticks, 10 touchscreen displays, and Phase-of-flight intelligence that helps reduce their workload. A safety-enhancing Predictive Landing Performance System also included uses real-time data to increase pilots' situational awareness on approaches.
Find Your Gulfstream Aircraft
Turn to Controller.com for new and used Gulfstream business jets for sale, including G500, G650, and G650ER aircraft, among others.
Source: Gulfstream
Posted On: 4/19/2023 11:51:56 AM