---
Wisk Aero, the Boeing-backed advanced air mobility (AAM) company that's working to bring an autonomous, electric vertical takeoff and landing (eVTOL) air taxi to market, displayed its fifth-generation, two-seat "Cora" model at the recent Farnborough International Airshow in England. The appearance marked the European debut for Cora, one of several aerospace decarbonization developments Boeing is involved in. In January, Boeing made a further investment of $450 million in Wisk, which is also backed by the Kitty Hawk Corporation. Wisk held Cora's second public display in Brisbane, Australia in late July.
The Future Of Flight
In April, Wisk confirmed that it's developing a sixth-generation, four-seat air taxi that will provide more passenger and baggage space. In 2017, Wisk became the first U.S. company to successfully fly an autonomous, eVTOL aircraft designed for passenger use. Based in Mountain View and with locations in Atlanta and New Zealand, Wisk has conducted more than 1,600 successful test flights of autonomous eVTOL aircraft to date. Wisk says the capability of its self-flying taxi to rise like a helicopter and fly like a plane will eliminate the need for a runway and let passengers land right at their destinations.
According to AINonline.com, Wisk also plans to operate an air taxi service. Within five years of obtaining type certification, the company plans to log roughly 14 million short flights annually through a network of about 20 early adopter cities. Long-term, Wisk foresees its vision of future flight expanding on a global scale, at which time it will sell its aircraft to other operators.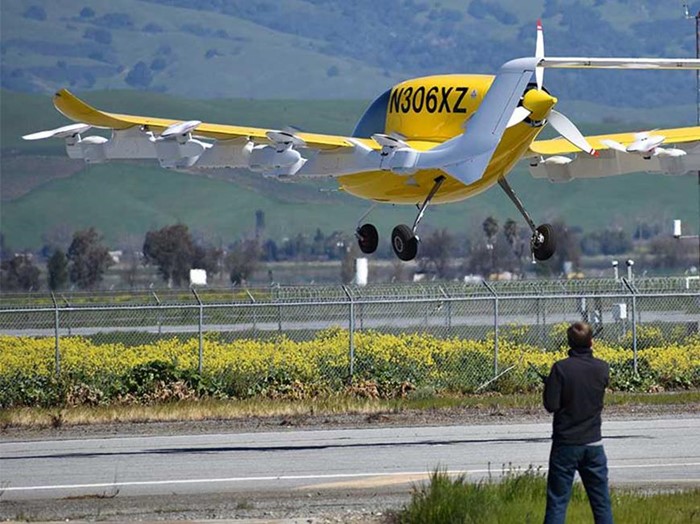 ---


About Cora
Cora uses 12 wing-mounted fans and a single rear propeller that provides thrust. In the event that an issue occurs with one rotor, the aircraft's rotor safety system automatically handles the problem so that the flight can continue. The aircraft is designed with multiple redundant systems to eliminate any single point of failure. If a problem should arise that forces a landing without the lift fans, a parachute is deployed for safe landing. The aircraft can reach a speed of up to about 100 mph (160 km/h), and it presently has a range of about 25 miles (40 kilometers) with reserves. The fifth-gen Cora measures 21 feet (6.4 meters) long and has a wingspan of 36 ft (11 m).
Find Your Next Boeing Aircraft
You'll find a number of new and used Boeing aircraft for sale on Controller.com.
Source: Boeing
Posted On: 8/1/2022 9:02:25 AM