---
Textron Aviation has agreed to deliver as many as 30 Cessna Citation CJ3+ light jets to Exclusive Jets, a North Carolina-based provider of premium private jet charter experiences that operates as flyExclusive. Textron will deliver five of the jets in 2023, and flyExclusive has an option to purchase additional CJ3+ aircraft through 2025. Textron says flyExclusive is the world's second-largest operator of Cessna Citation business jets; the company's fleet of 85 includes Citation CJ3, Encore, Excel, Sovereign, X, and XLS aircraft. flyExclusive is also the U.S.'s third-largest Part 135 charter operator, Textron notes.
Historic Demand
In addition to aircraft ownership, charter, and MRO (maintenance, repair, and operations) services, flyExclusive has a customizable private jet service called Jet Club that provides customers with guaranteed access to its light, midsize, and super-midsized aircraft. The new Citation CJ3+ jets will support Jet Club and will play a role in the launch of flyExclusive's new fractional business, which the provider says comes in response to historic demand.
The Citation CJ3+
The CJ3+ is certified for single-pilot operation, can seat up to nine passengers, and has a 1,000-pound (454-kilogram) baggage capacity. Its wing design features a computer-sculpted airfoil that Textron says maintains an uninterrupted flow of air across a bigger portion of the wing surface, resulting in greater lift with less drag. The jet is also designed to minimize operators' fuel costs and reduce its environmental impact. On average, Textron claims the CJ3+ burns 10% less fuel and costs 5% less in maintenance per flight than other light jets. Flying four passengers, the CJ3+ can complete nonstop flights such as Washington, D.C. to Monterrey, Mexico, or London to Athens.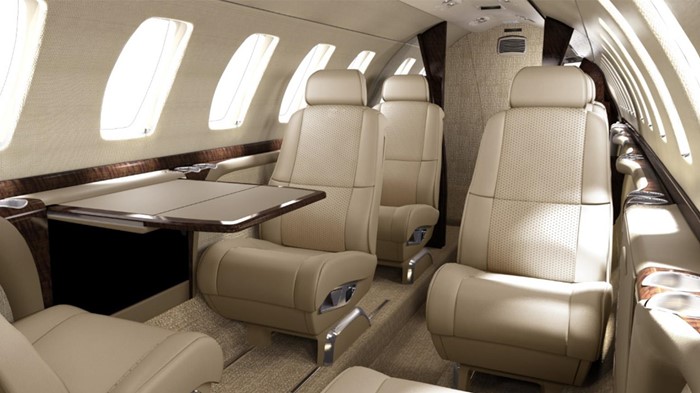 ---
The jet comes with a choice of five interior styles, and can provide in-flight Wi-Fi capability. It also features a Fresh Air System that provides clean cooled or warmed air throughout the cabin. The CJ3+ is equipped with two Williams International FJ44-3A engines and includes an upgraded flight deck with Garmin G3000 avionics with Garmin GFC 700 autopilot. Its maximum range is 2,040 nautical miles (3,778 kilometers), and its maximum cruise speed is 416 ktas (770 km/h).
Find Your Next Cessna Aircraft
Controller.com offers a wide range of new and used Cessna aircraft for sale, including a number of Cessna jets such as the Citation CJ3+.
Source: Textron Aviation
Posted On: 4/11/2022 8:36:39 AM