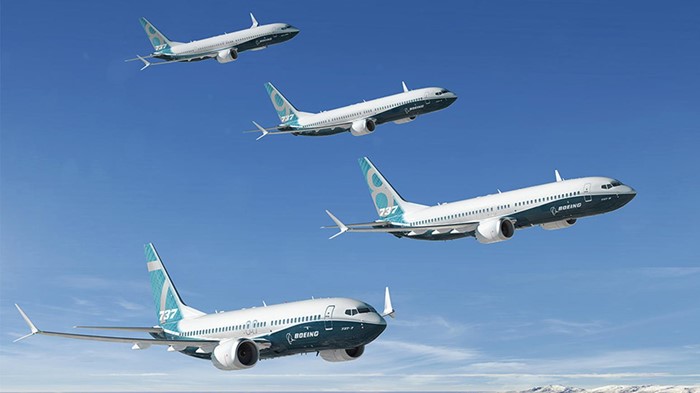 ---
India's new Akasa Air low-cost airline placed an order worth nearly $9 billion at the recent 2021 Dubai Airshow for 72 Boeing 737-8 and high-capacity 737-8-200 commercial aircraft from the aviation manufacturer's 737 MAX family. Akasa Air is owned by SNV Aviation, and is heavily backed by billionaire investor Rakesh Jhunjhunwala, commonly referred to as "India's Warren Buffett." The airline is to launch commercial flights in summer 2022 in India, which Boeing says is the world's third-largest aviation market.
"We believe that the new 737 MAX airplane will support our aim of running not just a cost-efficient, reliable, and affordable airline, but also an environmentally friendly company with the youngest and greenest fleet in the Indian skies," says Akasa Air CEO Vinay Dube. "India is one of the fastest-growing aviation markets in the world with an unparalleled potential."
Boeing In India
Boeing says the 737 MAX delivers superior efficiency, flexibility, and reliability while also cutting back on fuel use and carbon emissions by at least 14% compared to the aircraft they replace. Over the next two decades, Boeing estimates India's expanding economy and middle class will generate a strong demand for commercial flights that will necessitate more than 2,200 new airplanes worth nearly $320 billion in South Asia.
India is among 150 countries for which Boeing develops, manufactures, and services commercial aircraft, defense products, and space systems. Boeing provides advanced aircraft and services to the Indian Air Force and Indian Navy. Its supply chain includes over 275 partners in India, as well as a joint venture to make fuselages for Apache helicopters and vertical fin structures for 737 aircraft. Boeing annually sources about $1 billion from India, and employs 3,000 people there. More than 7,000 Indian residents work for Boeing supply chain partners.
---


The 737 MAX
Boeing's 737 MAX lineup includes the 737 MAX 7 (172 maximum seats), 737 MAX 9 (220 seats), and 737 MAX 10 (230 seats). The 737 MAX 8 seats 162 to 178 passengers in a two-class configuration, and has a 3,550-nautical-mile (6,575-kilometer) flight range. The high-capacity 737-8-200 has 210 seats.
All 737 MAX models use CFM International LEAP-1B engines that sit higher up and farther forward on the wings and feature carbon fiber blades with a titanium leading edge. The aircraft also prominently feature Boeing's Advanced Technology (AT) winglets that use a new aerofoil that points downward. The family's new Sky Interior includes customizable LED lighting, larger pivoting overhead storage bins, and modern sculpted sidewalls and window reveals. An updated flight deck includes new display technology and larger, 15-inch screens.
Find Boeing Aircraft
Controller.com offers a big selection of new and pre-owned Boeing aircraft for sale, including a number of 737s.
Source: Boeing
Posted On: 11/18/2021 5:17:11 PM