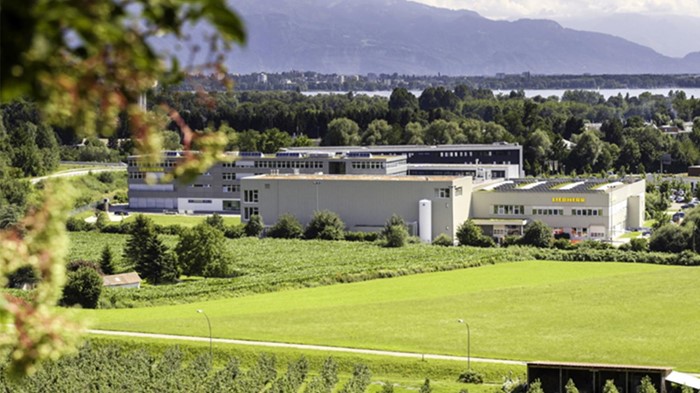 ---
Airbus has chosen Liebherr-Aerospace to supply a new cockpit static inverter that will replace the version previously used in the A320 and A330 commercial aircraft families. The Liebherr-Airbus partnership isn't a new one, as the companies have worked together since Airbus' earliest days, says Francis Carla, Liebherr-Aerospace & Transportation SAS managing director and CTO.
"Every civil Airbus aircraft model flies with Liebherr technology on board," Carla says. "Now, we are very happy to add standalone power electronics to our already broad systems and components portfolio, and we are looking forward to further expanding our collaboration with Airbus in power-on-board technologies."
Know-How Deployed
Liebherr says this agreement signifies an historic milestone, representing the company's first contract in the aircraft systems ATA Chapter 24-electrical systems segment. Liebherr notes that the agreement will allow it to "deploy its know-how and latest standalone power electronics technologies in this high-potential business sector."
Liebherr-Aerospace is one of 13 product segments operated by the family-run Liebherr Group. The division develops, manufactures, and services aircraft flight control and actuation systems, landing gear, air management systems, onboard electronics, and more. The cockpit static inverter it's providing is a more reliable, lightweight, fully digital solution that's based on wide bandgap technology and enhanced connection functions.
---


The Making Of An Inverter
Liebherr-Elektronik of Lindau, Germany, and Liebherr-Aerospace Toulouse SAS in France co-developed the cockpit static inverter. Liebherr-Elektronik serves as Liebherr's center of excellence for electronics, and heads up all production and hardware activities. Liebherr-Aerospace Toulouse SAS is Liebherr's center of excellence for air management systems, and provides inverter software.
The Airbus A320 family includes the A318, A319neo (new engine options), A320neo, and A321neo models. Airbus says the lineup is the most successful and versatile jetliner family ever, and offers the widest single-aisle cabin and longest-range single-aisle aircraft available. The A330 lineup includes A330-200, A330-300, A330-800, and A330-900 wide-body jetliner models. Airbus says the entry-level wide-body lineup provides the lowest financial risk with the lowest seat-mile cost in the wide-body category.
Find Your Airbus Aircraft
Controller.com offers a big selection of new and used Airbus aircraft for sale every day, including an ever-changing selection of A320 and A330 jets.
Source: Liebherr
Posted On: 6/15/2021 5:08:00 PM