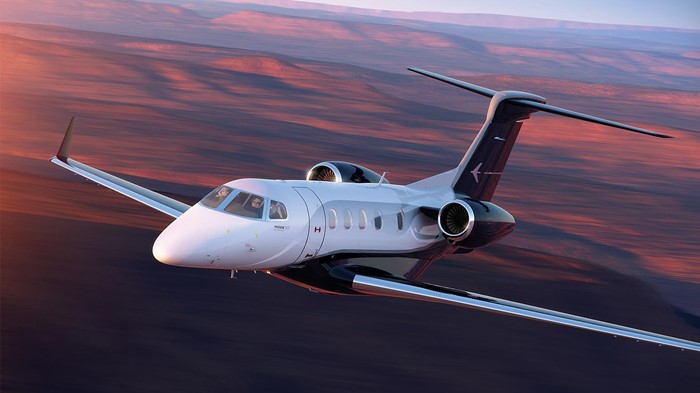 ---
Commercial and business jet manufacturer Embraer of Brazil is reporting it delivered 14 jets in 2020's first fiscal quarter. Deliveries included five commercial jets and nine executive jets, the latter of which included five light and four large models. Embraer manufacturers Phenom, Legacy, Praetor, and Lineage executive aircraft.
Phenom 300 Success
Embraer says at March's end, it had a firm order backlog totaling $15.9 billion. It points out that traditionally it sees fewer aircraft deliveries in Q1, and that was particularly true for 2020. During Q1, however, the company did announce that its new Phenom 300E, an enhanced variant from the Phenom 300 series, earned its type certificate from the ANAC (National Civil Aviation Agency of Brazil), EASA (European Union Aviation Safety Agency), and FAA (Federal Aviation Administration). Embraer says the Phenom 300 series was the most-delivered business jet series of the 2010s.
Find Your Embraer Business Jet
Controller.com is the industry's go-to source for new and used business jets for sale, including Embraer Phenom, Legacy, and Lineage aircraft.


Source: Embraer
Posted On: 5/13/2020 10:46:12 AM