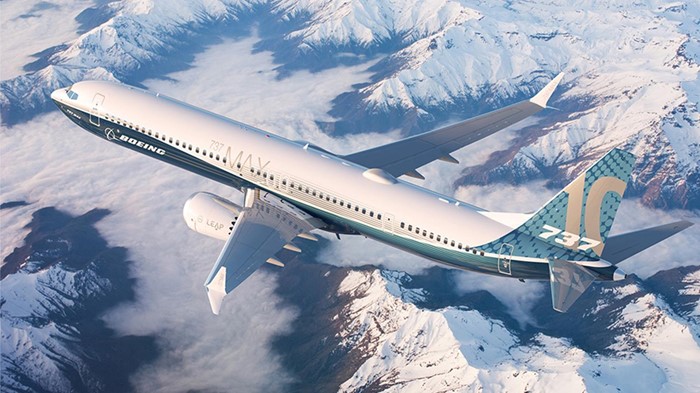 ---
The same day that Boeing President and CEO Dave Calhoun announced Boeing would lay off thousands of employees due to COVID-19 pandemic-related impacts, Boeing also announced it has resumed production of its best-selling but troubled 737 MAX commercial jet family at its Renton, Washington, factory. Boeing suspended production of the aircraft in January.
Building At A Low Rate
Prior to the COVID-19 pandemic, Boeing anticipated the 737 MAX would fly again by mid-2020. While it has resumed production, the Federal Aviation Administration has yet to clear it for passenger transport. The FAA grounded the 737 MAX in March 2019 following two crashes involving 737 MAX 8 jets that resulted in hundreds of deaths.
Boeing says it is now "building airplanes at a low rate" following more than a dozen initiatives implemented concerning workplace safety and product quality. Boeing Vice President and 737 MAX Program General Manager Walt Odisho says the initiatives "are the next step in creating the optimal build environment for the 737 MAX." Production is expected to ramp up gradually this year.
Find Your Boeing Aircraft
The 737 MAX lineup includes the 172-maximum-seat 737 MAX 7, 210-seat 737 MAX 8, 220-seat 737 MAX 9, and 230-seat 737 MAX 10. All use CFM International LEAP-1B engines and Boeing's Advanced Technology winglet design. Boeing unveiled the MAX 10 in November as a stretch of the MAX 9.
Controller.com is the industry's leading source for new and used aircraft, including Boeing 737 and BBJ models for sale.


Source: Boeing
Posted On: 5/29/2020 12:39:43 PM